About Elements
为了美好的未来,
传播支撑社会的科技
TANAKA是"贵金属"的专家,为世界提供创造"社会价值"的"制造"。
"Elements"是主要提供符合我们的业务及价值观的有关"科技"和"可持续发展"
等方面信息的网络媒体。
在急速发生范式转换的现代,我们将不断传播促进实现更加美好的"社会"和富饶"地球"的未来的启示。
New research from TANAKA breaks down the future of electric vehicles with insights from potential buyers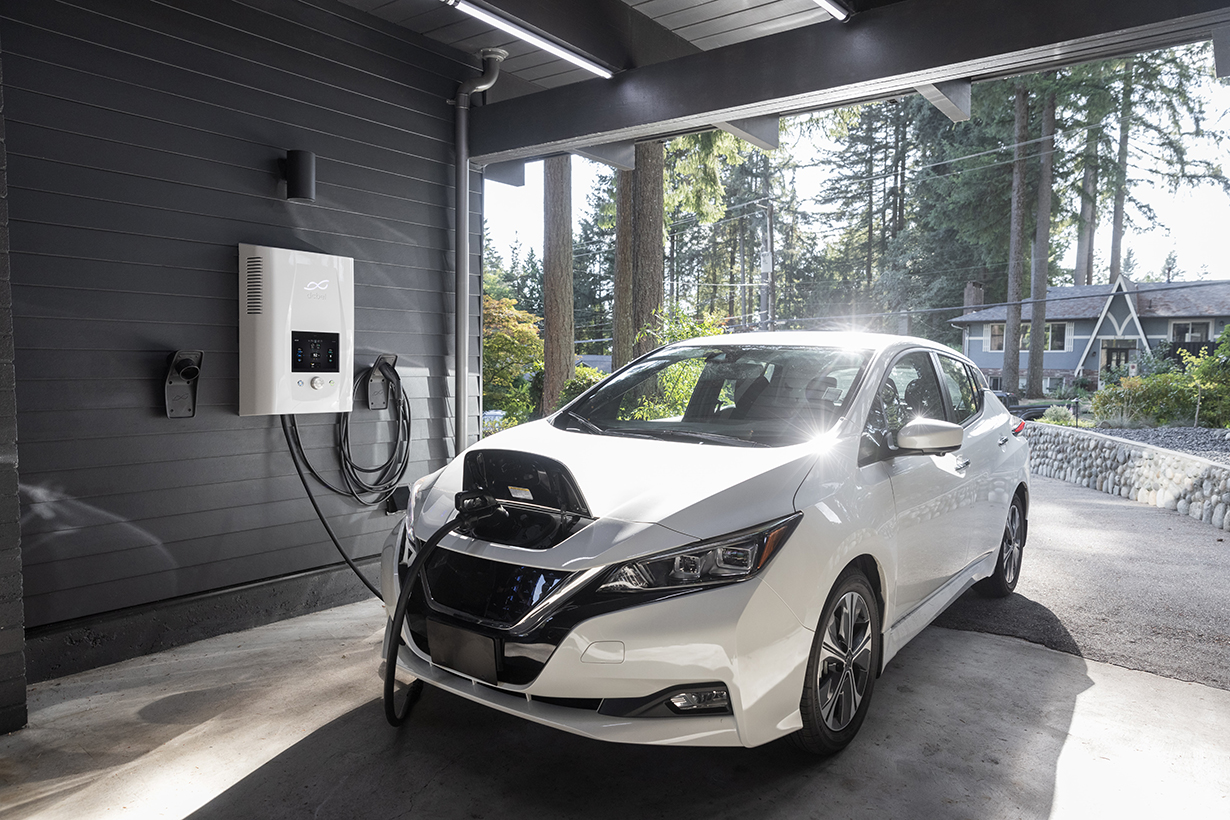 The United States is experiencing an electric vehicle (EV) boom. EV manufacturer Tesla, headquartered in Austin, Texas, is the world's most valuable car company and Irvine, California-based Rivian is on the brink of disrupting the EV market with its fleet of electric trucks. While there are nearly 1.8 million EVs on the country's roads, President Joe Biden signed an executive order in August to make half of all cars sold in the U.S. electric by 2030.
This rapid growth presents a valuable opportunity for manufacturers to drive consumers toward EVs and establish them as the new standard for U.S. drivers. But this begs the question: How do consumers truly feel about EVs? And what are their concerns about car buying amid supply chain challenges, particularly the ongoing shortage of automotive chips?
3 consumer findings on EVs and what they mean for manufacturers
To answer these questions and better understand the future of EVs, we surveyed 1,250 U.S. consumers in December 2021 on how they're evaluating automotive purchases and their general thoughts on EVs. Here's what we found.
1. More people are considering the purchase of EVs than gas-powered cars — and potential buyers could grow even more as prices decrease.
Of consumers surveyed, 60% said they're considering the purchase of an EV in the next 12 months, while 40% are considering the purchase of a gas-powered car. This consumer intent reaffirms the explosion in popularity of EVs over the past decade.
The biggest concern for consumers considering the purchase of an EV in the next 12 months was the cost of the vehicle (62% of respondents), distantly followed by a lack of charging stations in their geographic areas (44%) and the cost of installing an EV charging station in their homes (42%). Additionally, this same concern about price applied to consumers that aren't planning to purchase an EV in the next 12 months. When asked why they're not considering the purchase of an EV, the top reason cited by non-EV buyers was the cost of electric vehicles being too high (56%).
With consumers fixated on price, the EV market could see more growth if manufacturers can lower the retail price of future models. Those that can produce lower-cost vehicles stand to boost revenue with not just consumers already looking for EVs, but those currently priced out of the EV market altogether.
2. Consumers will wait to purchase their EVs, but the need for a car outweighs the want for an EV.
Although the ongoing chip shortage was on the minds of potential EV buyers — 41% said it was one of their biggest concerns about purchasing an EV — it doesn't appear to be a deterrent. In fact, an astonishing 98% of consumers looking to purchase an EV in the next 12 months are willing to wait at least 3 months to buy an electric vehicle due to the ongoing chip shortage.
How long would you be willing to wait to buy an electric vehicle due to the ongoing chip shortage?
Up to 3 months: 17%
Up to 6 months: 32%
Up to 9 months: 21%
Up to 12 months: 19%
More than 12 months: 9%
I'm not willing to wait any amount of time: 2%
However, potential EV buyers' personal needs ultimately outweigh the desire to buy an EV — 89% said they're likely to purchase a gas-powered car if they have to wait longer than they're willing to wait, with family purposes (60%) and work purposes (53%) as the main reasons why they would settle for a gas-powered vehicle.
EV manufacturers should consider how to make their supply chains more agile to reduce potential wait times. Practices such as dual sourcing from multiple suppliers as well as working with partners with both onshore and offshore distribution can help streamline operations and minimize shipping delays.
3. Consumers primarily want to buy EVs for fuel cost savings and environmental reasons.
The top reasons why potential EV buyers wanted to purchase an EV were to save money on the cost of fuel (74%) and to use a more environmentally sustainable mode of transportation (74%).
Environmentally sustainable transportation was also a priority for potential EV buyers who are not likely to purchase a gas-powered car even if they have to wait longer than they're willing to wait due to the ongoing chip shortage. Sixty-nine percent of these respondents said they aren't likely to purchase a gas-powered car because it's important to them to use a more environmentally sustainable mode of transportation (69%).
While consumers surveyed were high on the sustainable transportation provided by EVs, the EV manufacturing process itself needs to become more sustainable. And with 51% of consumers saying they factor in whether a product was produced with a traceable and transparent origin when making a purchase, the environmental benefits of driving an EV may not be enough to win over all eco-conscious consumers. Instead, the entire manufacturing process of EV companies may be a greater deciding factor for consumers in the future. Manufacturers should consider how they can make their supply chain more sustainable by making greater efforts to recycle precious metals used in EVs.
Moving forward to the future of EVs
It's an exciting time for EVs, with rapid growth and innovation taking the industry by storm. But as the EV market evolves, you'll need to adapt your operations to continually meet consumer demands. Here are a few ways we set ourselves apart at TANAKA for EV manufacturers:
Comprehensive recycling program: We extract and refine precious metals from used scrap metal to remanufacture them into various industrial goods including new EV models as part of a fully integrated one-stop recycling system. TANAKA was the first certified melter of gold in Japan and we are also certified to melt silver by the London market. Proper recycling helps minimize environmental impact — a priority for EV buyers — and encourages a stable supply of precious metals.
Offshore and onshore distribution capabilities: TANAKA has a total of 97 different bases (including plants and sales offices) across the Americas, Europe and Asia. We can help keep your supply chain agile with offshore and onshore distribution when unexpected challenges arise to keep operations moving.
Quality precious metals for EVs: We were early players in the EV industry and are always involved in the beginning stages of new technology development with our EV manufacturer customers. TANAKA offers high-quality bonding wires used in power semiconductors and lithium-ion battery connectors in EVs for many manufacturers. We also continually research and develop materials to meet the demands of future mobility.
Reach out to TANAKA to see how we can help you streamline operations and achieve future growth by ensuring a stable supply of precious metals through the global network and advanced recycling technologies.