About Elements
为了美好的未来,
传播支撑社会的科技
TANAKA是"贵金属"的专家,为世界提供创造"社会价值"的"制造"。
"Elements"是主要提供符合我们的业务及价值观的有关"科技"和"可持续发展"
等方面信息的网络媒体。
在急速发生范式转换的现代,我们将不断传播促进实现更加美好的"社会"和富饶"地球"的未来的启示。
An economic system that circulates resources is the key to balance sustainability and business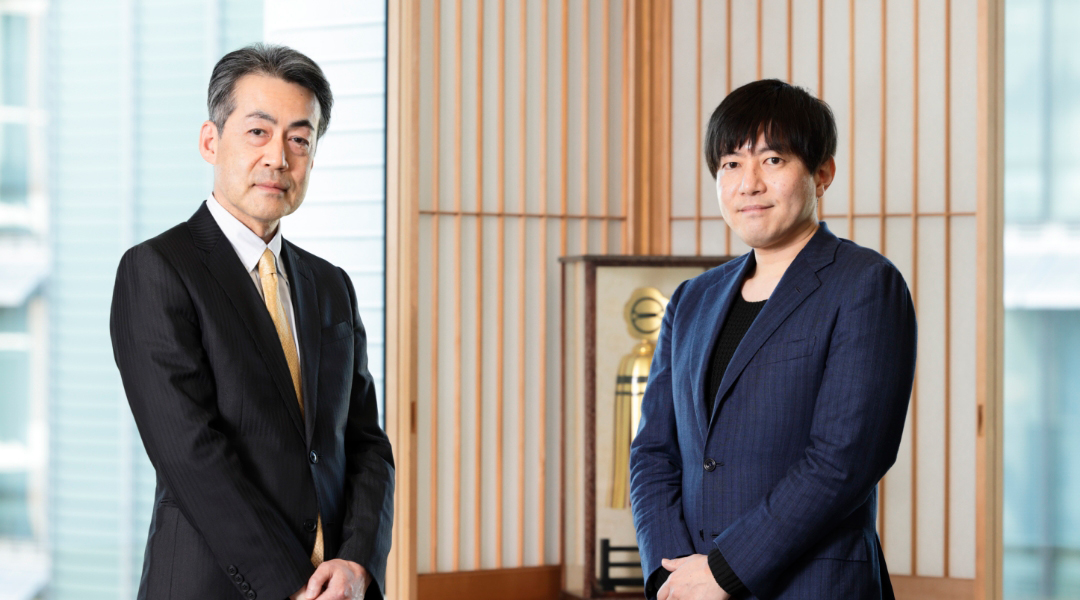 Sustainability is the Best Solution for Business Risks
Sustainability for Manufacturing Companies
As a leading precious metals company, TANAKA Precious Metals is developing its business in three main areas: precious metals products for industry, precious metal products for assets, and precious metal products for jewelry. Hideaki Hirao, head of the company's Sustainability & Corporate Communications Division, welcomed Kenji Fuma, a specialist in ESG investment and sustainability management, to discuss the sustainability initiatives required of manufacturing companies.
Add-on initiatives feel "forced"
Fuma: Compared to Europe and the U.S., Japanese companies have lagged behind in sustainability initiatives by a decade. Still, the understanding of supply risks resulting from raw material procurement problems has progressed rapidly, especially among large companies.
Hirao: In fact, over the past few years, we have seen a rapid change in the attitudes of customers of the companies to which we supply products for industry use. There is a growing need for metal materials that are not derived from mines, and we are required to respond to this need more than ever.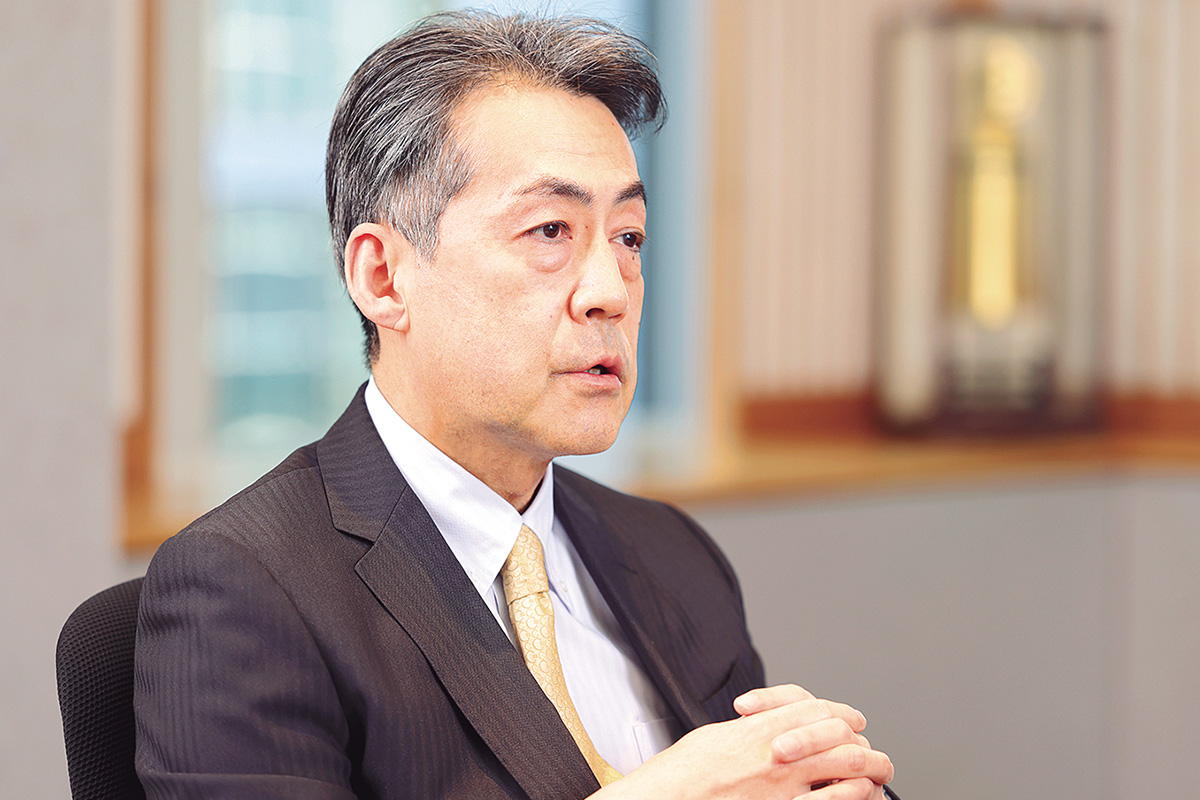 ▲TANAKA Precious Metals
TANAKA Holdings Co., Ltd. Managing Corporate Officer
Head of Sustainability & Corporate Communications Division
Hideaki Hirao
Fuma: The problem of raw materials has a large business impact. However, because sustainability in Japan has spread as an add-on, such as making contributions through one's main business, some companies feel that they are being "forced" to participate. Unless they recognize that the current market environment will not last and change their business, there will be no future for their companies.
Hirao: We need to consider this as the backbone of our business continuity. To begin with, our business domain is the handling of precious metals, the production of which is limited, so sustainability initiatives are an important business issue. Since our founding, we have confronted the issue of how to utilize precious resources in order to sustain our corporate activities. In fact, looking ahead to 2085, the 200th anniversary of our founding, sustainability is a keyword in the "TANAKA Renaissance Plan (TRP)," which aims for a sustainable society and ultra-long-term corporate management. I believe that our mission is to cherish precious metals as a limited resource from an ultra-long-term perspective and to provide value to precious metals.
Fuma: I was surprised that your company is looking 62 years into the future, while many companies around the world are looking to 2050 as their long-term horizon. The further we look ahead, the greater the changes in the market environment, and the more difficult it becomes to maintain the status quo. Considering the state of a company from a long-term perspective is extremely important in the pursuit of sustainability. In fact, TANAKA Precious Metals, which handles a large amount of "gold," a metal for which growth of demand can be expected but which has been the focus of environmental and human rights issues due to mining, has been making efforts to turn risks into business opportunities for many years by thoroughly reusing resources.
A Circular Economy Effective for Sustainability
Hirao: The recycling of precious metals has been in our company's DNA since our founding. Under the slogan "bullion is money ," all employees carefully recover and reuse even the smallest amounts of bullion that adhere to their work clothes. With these recycling capabilities, we are working to realize a "circular economy," an economic system that reduces waste through the cyclical use of precious metal resources.
Fuma: With regard to the circular economy, which combines a recycling-based society and business, there have been developments in various industries, right?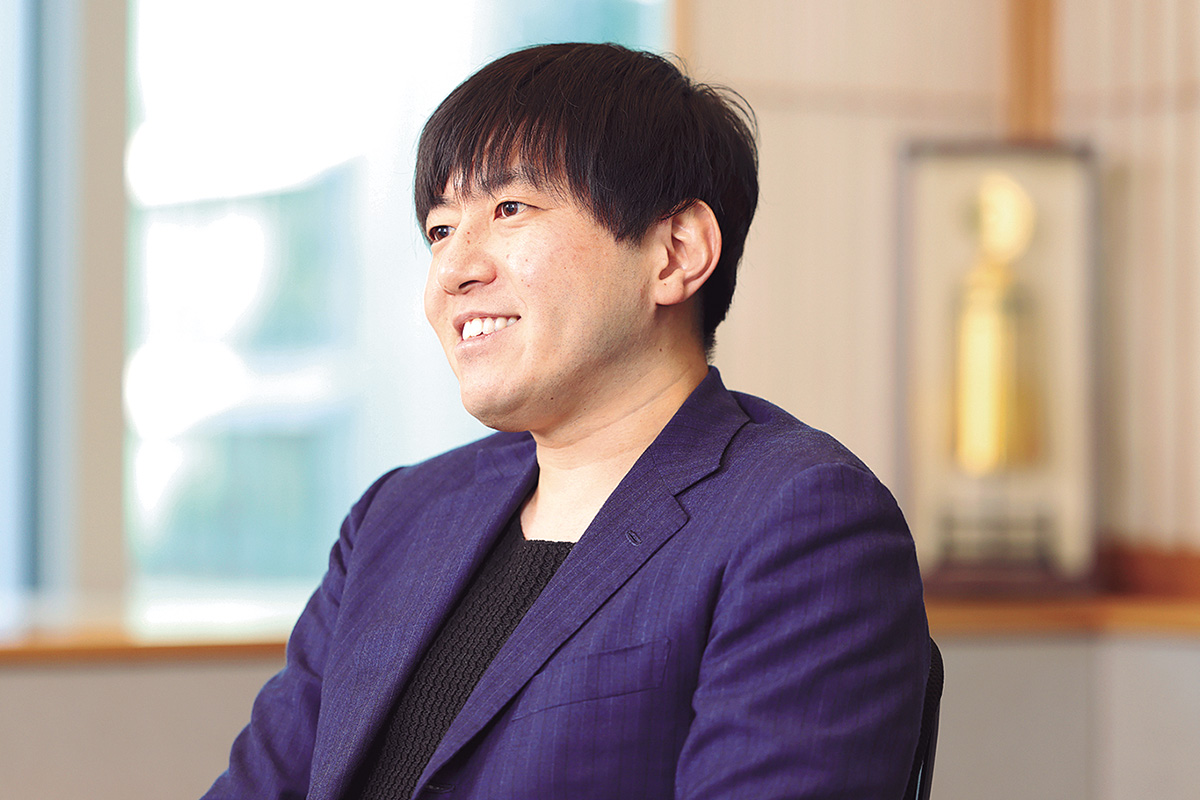 ▲Neural Inc.
Representative Director and CEO
Special Appointed Professor of Shinshu University
Kenji Fuma
Hirao: Yes, we have organized our business for this purpose and established indicators to monitor. One such indicator is "resource productivity," which indicates the profit per ton of externally procured bullion. This visualizes "earning power" from an environmental perspective. The "recycling rate" is the amount of bullion recycled by the company as a percentage of total bullion input and has remained at approximately 80%. We aim to realize a circular economy by disclosing and improving this rate in our CSR report.
Fuma: As mentioned earlier, the need for recycled materials is rapidly increasing. In line with this, the foundation for recycling is being prepared, but the issue is "recovery." The reality is that it is difficult to see where used products are piling up.
Hirao: In terms of recovery, we have two main methods. One route is to recover scraps, unused materials, etc. from customers of companies like device and consumer goods manufacturers who supply precious metals products. The other route is to procure them from home appliances and telecommunications equipment, which are so-called urban mines, through collection companies. In order to recycle precious metals, we are also making efforts to establish a recovery system.
Disclosing Issues to Avoid "Greenwashing"
Fuma: Although an increasing number of companies are emphasizing sustainability, there is a tendency in Japan for companies not to proactively disclose information because of a culture in which not saying anything is considered a virtue. However, if the companies involved disclose their activities themselves, it will lead to better understanding among many people. Even so, "greenwashing," the idea of hiding issues and giving the impression that everything has been completed appropriately, is facing severe scrutiny. The way to prevent this is transparency. It is important to communicate current issues and talk about future plans.
Hirao: Yes, it is important to disclose issues and policies. In addition to contributing to a recycling-based society, we also provide environmentally-friendly materials such as hydrogen-related products. On the one hand, we cannot avoid environmental burdens at our manufacturing sites, and we need to hurry our initiatives to decarbonize. Therefore, in 2022, we announced the "TANAKA Precious Metals Carbon Neutrality Declaration" and declared our goal of achieving virtually zero CO₂ emissions by 2050. We have established a cross-company project team led by the president to promote measures to achieve carbon neutrality, such as improving energy efficiency at our plants and introducing renewable energy.