About Elements
为了美好的未来,
传播支撑社会的科技
TANAKA是"贵金属"的专家,为世界提供创造"社会价值"的"制造"。
"Elements"是主要提供符合我们的业务及价值观的有关"科技"和"可持续发展"
等方面信息的网络媒体。
在急速发生范式转换的现代,我们将不断传播促进实现更加美好的"社会"和富饶"地球"的未来的启示。
Mercedes-Benz Rolls Out Fuel-Cell SUV to Tackle Tech Hurdles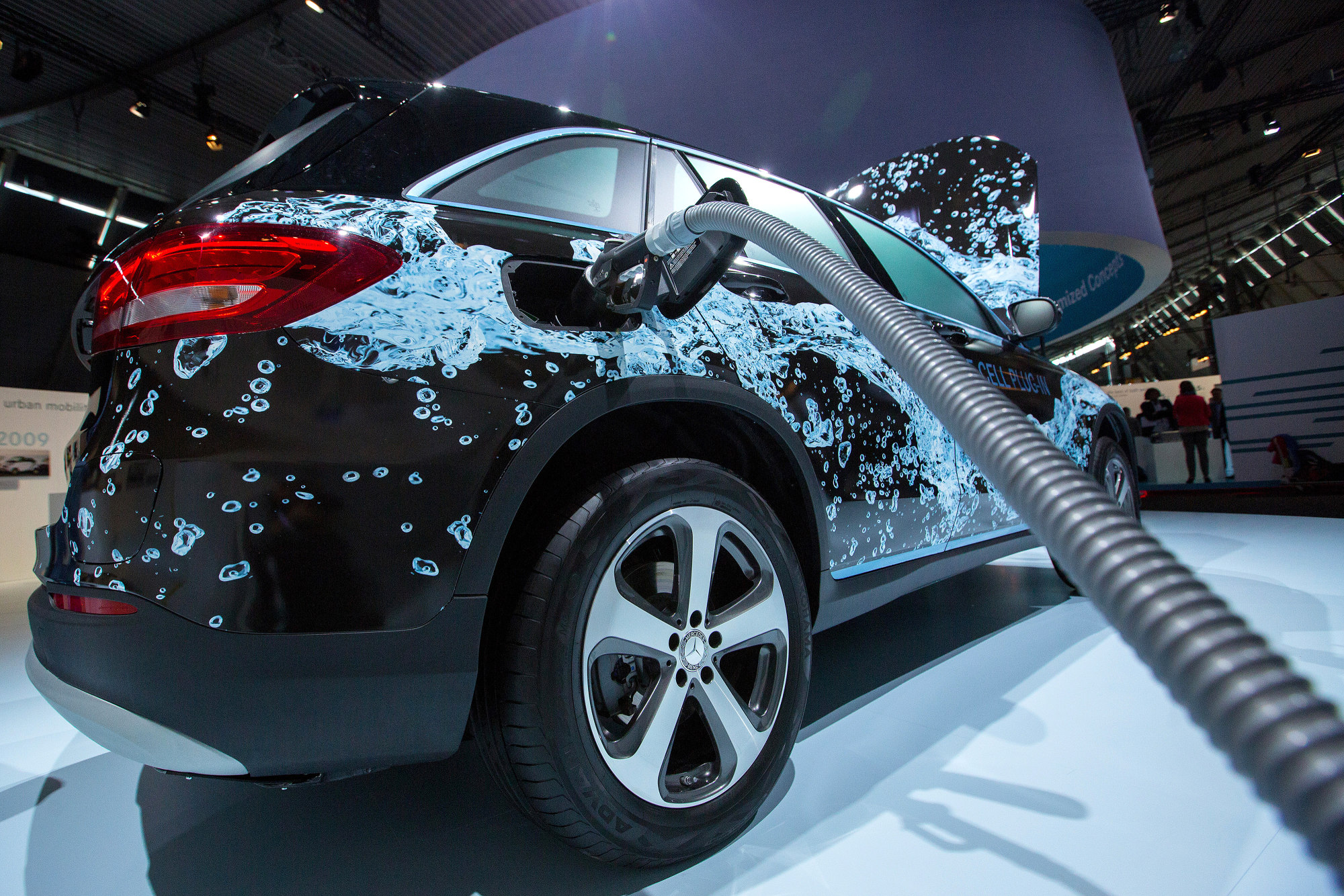 (Bloomberg) — Mercedes-Benz will soon start handing over its latest fuel-cell electric car to fleet customers to keep a toe-hold in a promising technology that's been hampered by the difficulties of storing and refueling hydrogen.
The Mercedes-Benz GLC F-Cell model combines a fuel cell with a battery that can be charged via a wall socket, easing driver concerns about refueling. For now, the manufacturer will rent out the vehicles at 799 euros a month ($917), with drivers returning the car at the end of the full-service contract. The real-world test will help refine the technology, Mercedes-Benz maker Daimler AG said.
"Regarding costs and standardization, we haven't reached the goal yet, but we're heading in the right direction," Juergen Schenk, the head of Mercedes-Benz electric-drive system integration, told reporters in Stuttgart this week. "Fuel cells will see a breakthrough – whether that's going to be in cars, vans or buses remains to be seen."
Deliveries will start at the end of this month in Germany, according to a Mercedes-Benz spokesman. The car will be offered in Japan at a later stage, he said.
Fuel-cell technology, which emits only water vapor in cars, has struggled to gain traction because of high costs, complex storage of hydrogen and a lack of infrastructure. Toyota Motor Corp., the main proponent for hydrogen cars, and Hyundai Motor Co. both offer vehicles commercially. Toyota's home country of Japan is investing heavily in building hydrogen-fueling infrastructure as it prepares to showcase the technology at the 2020 Olympic Games.
Other carmakers like BMW AG are working on prototypes that could offer better driving ranges for larger electric vehicles. Volkswagen AG's Audi brand is considering a small-scale production of fuel cell cars in 2020.
Infrastructure in Germany, Europe's largest economy, remains patchy. A joint venture dubbed H2 Mobility, which includes Daimler, Linde AG, Royal Dutch Shell Plc and Total SA, plans to have around 100 hydrogen fueling stations across the country by next year. That number could roughly quadruple by 2023, according to Daimler.
Quick Refuel
Fuel cells convert chemical energy into electricity through a reaction of hydrogen with oxygen or another oxidizing agent. Mercedes's model, with a driving range of 478 kilometers (297 miles) for fuel cell and battery, takes about three minutes to replenish the tank.
Mercedes-Benz last month unveiled the brand's first all-electric vehicle, the EQC crossover, as part of a push to roll out 10 purely battery-powered vehicles by 2022. The division expects all-electric cars to account for between 15 percent and 25 percent of global deliveries by 2025.
While battery-electric or fuel-cell cars didn't emit any emissions on the road, it's another story during their manufacture, Schenk said. Energy demands for production of cars with fuel cells or high-voltage batteries trigger significantly higher emissions of carbon dioxide, a contributor to climate-warming, he said. During the life cycle on the road, plug-in hybrids can save emissions of as much as 55 percent compared to combustion engines, even if the electricity for charging the battery doesn't come from renewable energy sources.
"That's reason enough for us to believe that this technology will have a long future," Schenk said.
(Adds details on infrastructure in tenth paragraph.)
To contact the reporter on this story: Christoph Rauwald in Frankfurt at crauwald@bloomberg.net
To contact the editors responsible for this story: Anthony Palazzo at apalazzo@bloomberg.net, Elisabeth Behrmann, Tara Patel
©2018 Bloomberg L.P.
This article was written by Christoph Rauwald from Bloomberg and was legally licensed through the NewsCred publisher network. Please direct all licensing questions to legal@newscred.com.