About Elements
为了美好的未来,
传播支撑社会的科技
TANAKA是"贵金属"的专家,为世界提供创造"社会价值"的"制造"。
"Elements"是主要提供符合我们的业务及价值观的有关"科技"和"可持续发展"
等方面信息的网络媒体。
在急速发生范式转换的现代,我们将不断传播促进实现更加美好的"社会"和富饶"地球"的未来的启示。
Apple Plans Standalone AR and VR Gaming Headset by 2022 and Glasses Later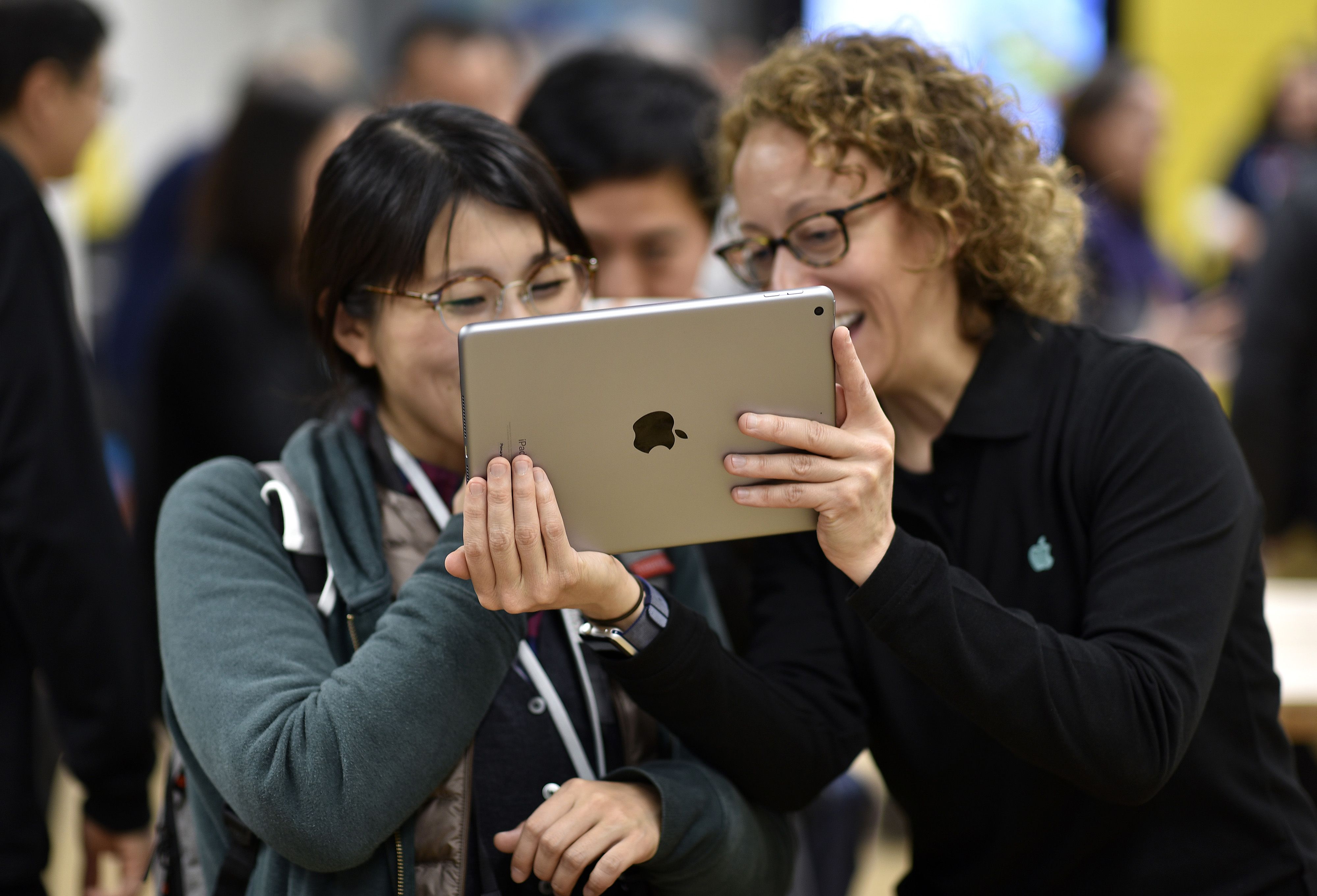 (Bloomberg) — Apple Inc. is working on a range of augmented and virtual-reality devices underpinned by a new 3-D sensor system, according to people familiar with the plans.
A new iPad Pro for release as early as the first half of 2020 will feature a new module with two camera sensors, up from one on the current model, and a small hole for the 3-D system, letting people create three-dimensional reconstructions of rooms, objects and people. The Cupertino, California-based technology giant also plans to add the sensor to new high-end iPhones later in 2020, along with 5G networking capabilities, said the people, who asked not to be identified discussing unannounced products.
In 2021 or 2022, Apple aims to release a combined VR and AR headset with a focus on gaming, watching video and virtual meetings. The company intends to roll out a lightweight pair of AR glasses as early as 2023, one of the people familiar with the plans said. Apple had originally intended to have the technology for its initial headset ready in 2019 for a release in 2020, but recently decided to push that back, the person added. The Information earlier reported that Apple told employees it is aiming to launch its first headset by 2022 and the glasses a year later.
Chief Executive Officer Tim Cook has talked up AR for some time, and the technology is the core of Apple's next big hardware push beyond the iPhone, iPad and Apple Watch. The new 3-D sensor system will be the centerpiece of this. It has been in development inside Apple for several years, and is a more advanced version of the Face ID sensor on the front of Apple's latest mobile devices, said the people.
Augmented reality mixes the real world with the virtual world, letting a user interact with other people while also seeing digital information such as text messages and directions in a maps app. Virtual reality is all-encompassing, gluing humans to headsets, like the HTC Vive or Oculus Rift with high-resolution lenses used for gaming and video.
Engineering teams for the iPhone and iPad have begun work on connecting important applications and software features to a new operating system, dubbed "rOS" internally, that will let current devices work with the future headset and glasses.
Apple has about 1,000 engineers working on the AR and VR initiative, which is led by vice president Mike Rockwell, Bloomberg News has reported. The multi-disciplinary team is part of Apple's hardware engineering division, but has its own leadership with executives who have worked on Apple's gaming software system, earlier iPhone hardware, software engineering and manufacturing. The team also has ex-NASA engineers, former game developers and graphics experts. It is based in a nondescript area of Sunnyvale, California, not far from Apple's main campus in Cupertino.
When the devices launch, they will likely become part of Apple's growing wearable devices segment, which currently includes the Watch, AirPods and Beats headphones. This is one of Apple's fastest growing businesses, and has helped offset a slowdown in iPhone unit sales and revenue.
To contact the reporter on this story: Mark Gurman in San Francisco at mgurman1@bloomberg.net
To contact the editors responsible for this story: Tom Giles at tgiles5@bloomberg.net, Alistair Barr, Andrew Pollack
©2019 Bloomberg L.P.
This article was written by Mark Gurman from Bloomberg and was legally licensed through the NewsCred publisher network. Please direct all licensing questions to legal@newscred.com.