About Elements
为了美好的未来,
传播支撑社会的科技
TANAKA是"贵金属"的专家,为世界提供创造"社会价值"的"制造"。
"Elements"是主要提供符合我们的业务及价值观的有关"科技"和"可持续发展"
等方面信息的网络媒体。
在急速发生范式转换的现代,我们将不断传播促进实现更加美好的"社会"和富饶"地球"的未来的启示。
Environmental and economic concerns over urban mine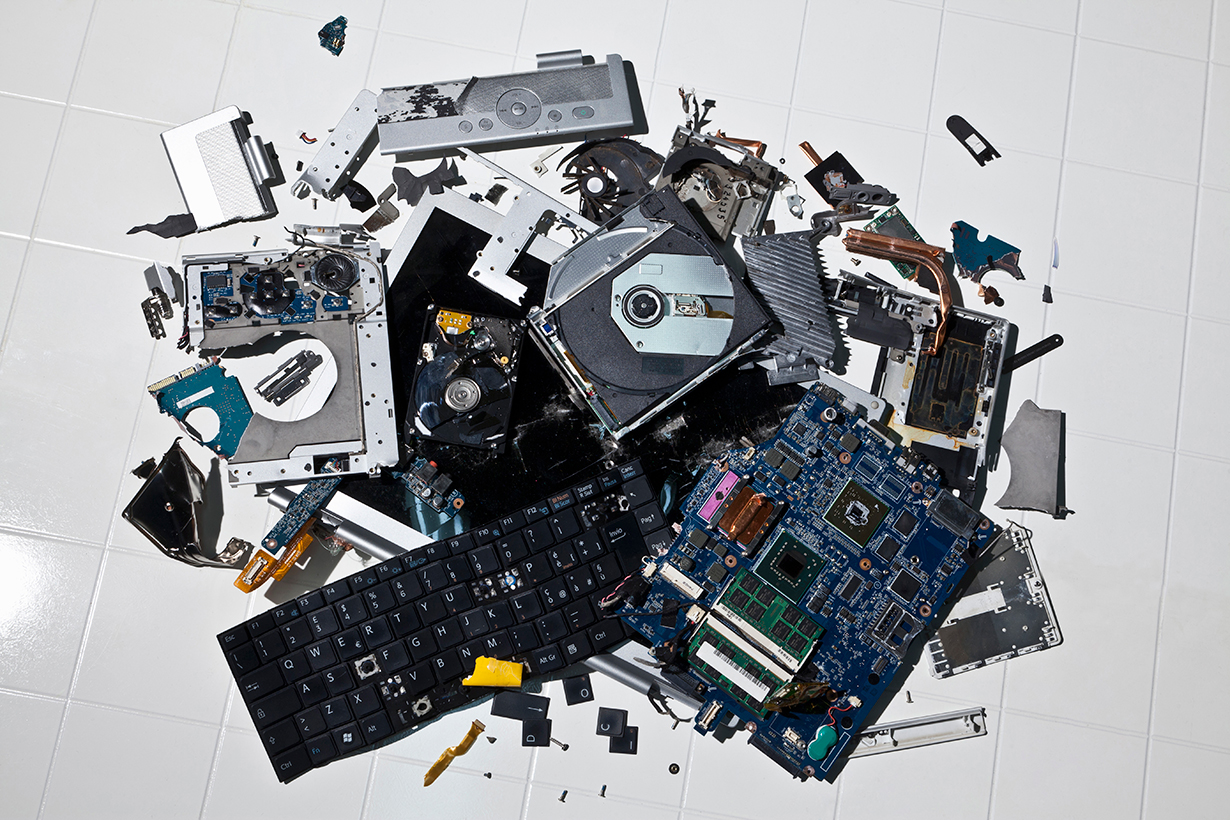 October 7, 2021 is International E-Waste Day 2021. The purpose of this event is for businesses and governments to join in efforts to transfer obsolete or unused plug-in or battery-operated products to facilities where they can be repaired or recycled.
With recycling this includes collecting the materials and hence to reduce the need for new resources.
It is estimated that for 2021, the mountain of waste electronic and electrical equipment will total about 57.4 million tonnes. This, to draw on a comparator, is greater than the weight of the Great Wall of China (which is estimated to be the Earth's heaviest artificial object).
The level of waste from electrical items has been growing fast. In 2020, the mass was 53.6 million metric tonnes. This represented a 21 percent jump since 2014. The prediction for 2030 is 74 metric tonnes.
The growth is attributed to higher consumption rates of electronics (which is increasing 3 percent annually), shorter product lifecycles, and limited repair options. For example, one measure finds that 11 of 72 electronic items in an average household are no longer in use or are broken. This means that each citizen has around r 4 to 5 kg of unused electrical and electronic products that are discarded each year.
In France, there could be up to 113 million mobile phones alone, weighing 10 to 20 tonnes, held in homes but no longer used, waiting one day to be thrown away. In the US more than 151 million phones a year (416,000 a day) end up in landfill. This is one of the main sources of heavy metals pollutants.
Part of this is due to public ignorance about what is and what is not recycled. One survey found that the global population think that around 50 percent of electrical products are recycled, whereas the actual figure is around 17 percent.
According to Pascal Leroy, Director General of the WEEE Forum, the organisation behind International E-Waste Day: "Many factors play a role in making the electrical and electronics sector resource efficient and circular. But one thing stands out: as long as citizens don't return their used, broken gear, sell it, or donate it, we will need to continue mining all-new materials causing great environmental damage."
As well as environmental considerations, there is an economic importance with correct recycling. For instance, embedded in one million cell phones are 24 kg of gold, 16,000 kg of copper, 350 kg of silver, and 14 kg of palladium. The act of recycling and reprocessing could return a considerable quantity of these metals back into the production cycle. These recoverable materials can be conservatively valued at $57 billion.
Hence, recycling electronic products delivers convenience, financial compensation, care for the environment, and improves culture and social norms.
This article was written by Dr. Tim Sandle from Digital Journal and was legally licensed through the Industry Dive publisher network. Please direct all licensing questions to legal@industrydive.com.