About Elements
为了美好的未来,
传播支撑社会的科技
TANAKA是"贵金属"的专家,为世界提供创造"社会价值"的"制造"。
"Elements"是主要提供符合我们的业务及价值观的有关"科技"和"可持续发展"
等方面信息的网络媒体。
在急速发生范式转换的现代,我们将不断传播促进实现更加美好的"社会"和富饶"地球"的未来的启示。
From PlayStations to SUVs: Sony joins the electric car race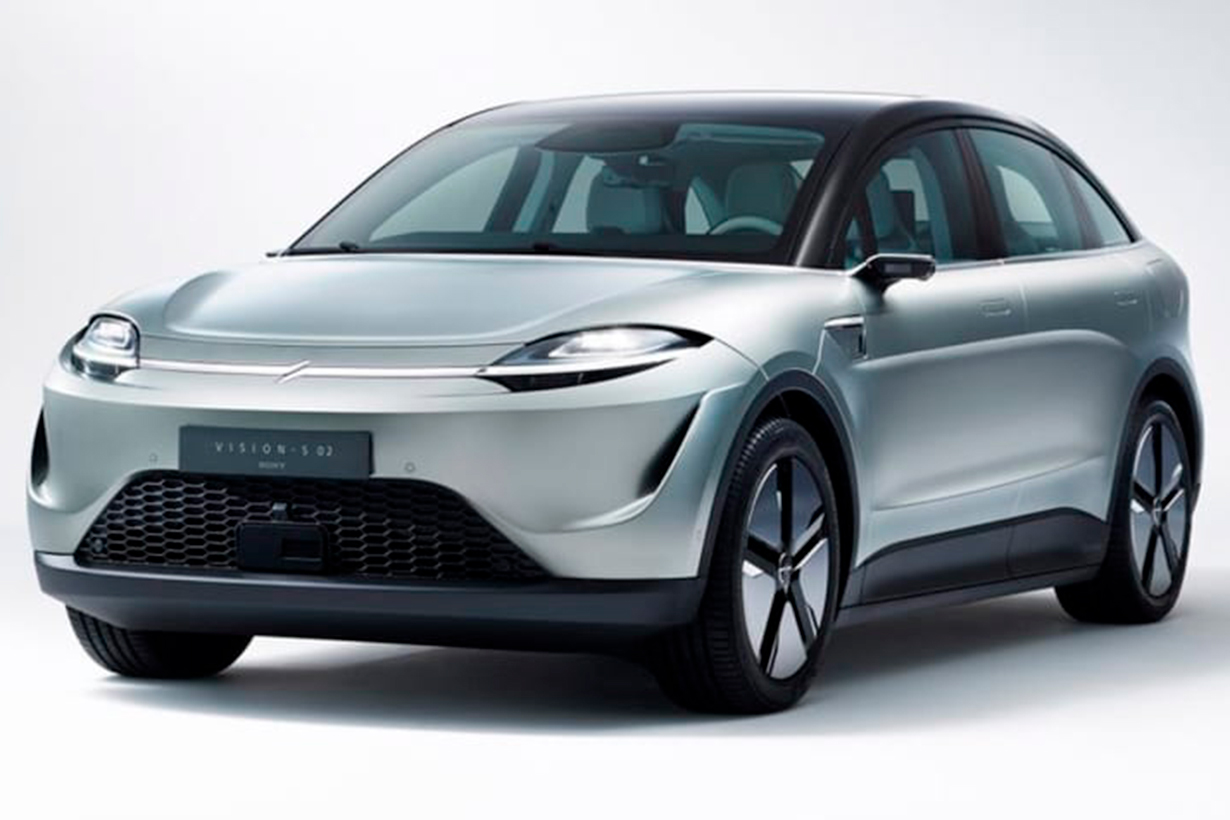 The global automotive industry had a bit of a bumpy ride in 2021 and it "may never be the same" after massive changes were sparked by supply chain issues and the coronavirus pandemic, CNBC reported. The sector suffered "historically low" vehicle inventories – most notably due to a shortage of semiconductor chips – but also record pricing and profits amid "resilient consumer demand" and a lack of available cars and trucks.
While the auto industry is facing a "plethora of disruptions" on various fronts, some of these issues are actually "shaping it up for the future", the Hindustan Times said. One such topic driving change is electrification.
There was a greater level of electric vehicle (EV) adoption in 2021 as consumers looked to reduce their carbon footprint. And booming EV sales in the UK were a "bright spot in a tough car market", The Guardian said.
According to data from the Society of Motor Manufacturers and Traders (SMMT), 190,000 battery electric cars were sold across the UK last year – this was about 11.6% of total sales and more than the five previous years combined.
Tesla Model 3 tops the UK sales chart
SMMT's annual snapshot revealed that Tesla's Model 3 was the best-selling car in the UK in December, with 9,612 sold. It was also Britain's second best-selling new car of any kind in 2021, with 34,783 units sold. Now valued at more than $1trn, Tesla is "leading the race" and the Model 3 is on course to become Europe's best-selling EV, Euronews reported.
Almost every major automaker has unveiled a "grand strategy to shift to electric-only or at least electric-majority sales", The Verge said. Volvo, Mercedes and Rolls-Royce are doing it by 2030, General Motors by 2040, and Volkswagen by 2050.
But it's not just the traditional auto companies who are joining the crowded EV race – a number of technology firms also have grand plans.
Sony explores entry into the EV market
This week at the CES 2022 expo, Japanese tech giant Sony unveiled the Vision-S 02 – an SUV prototype vehicle that it "actually wants to build", said CNET. The Vision-S 02 uses the same EV/cloud platform as the prototype Vision-S 01, an all-electric four-door sedan prototype unveiled two years ago. In fact, Sony has "already been testing its vehicles on public roads in Europe since December 2020", GSMArena.com added.
"Buoyed" by PlayStation and Spider-Man success, Sony has established "excellence" in consumer electronics and entertainment, said Ian King on Sky News. There is "no guarantee it will be able to crack the electric vehicle market", however, judging by the company's comments at CES it is "clearly thinking hard about it".
Sony confirmed that it will establish an operating company – Sony Mobility Inc – this spring, through which it intends to explore entry into the EV market.
On the news that it will set up the new unit, shares in Sony "jumped by more than 4%" on the Tokyo stock market, King added. "That response accentuates the faith investors have in Japan's second-biggest company to deliver on something when it puts its mind to it."
Kenichiro Yoshida, Sony's chief executive, said the company had been "encouraged" by the excitement received after the announcement of the earlier Vision-S 01 prototype. With its "imaging and sensing, cloud, 5G and entertainment technologies combined with content mastery", Yoshida believes Sony is "well positioned as a creative entertainment company to redefine mobility".
This article was written by Mike Starling from The Week and was legally licensed through the Industry Dive publisher network. Please direct all licensing questions to legal@industrydive.com.