About Elements
为了美好的未来,
传播支撑社会的科技
TANAKA是"贵金属"的专家,为世界提供创造"社会价值"的"制造"。
"Elements"是主要提供符合我们的业务及价值观的有关"科技"和"可持续发展"
等方面信息的网络媒体。
在急速发生范式转换的现代,我们将不断传播促进实现更加美好的"社会"和富饶"地球"的未来的启示。
Royal Mint goes Urban mining; to recover gold from e-waste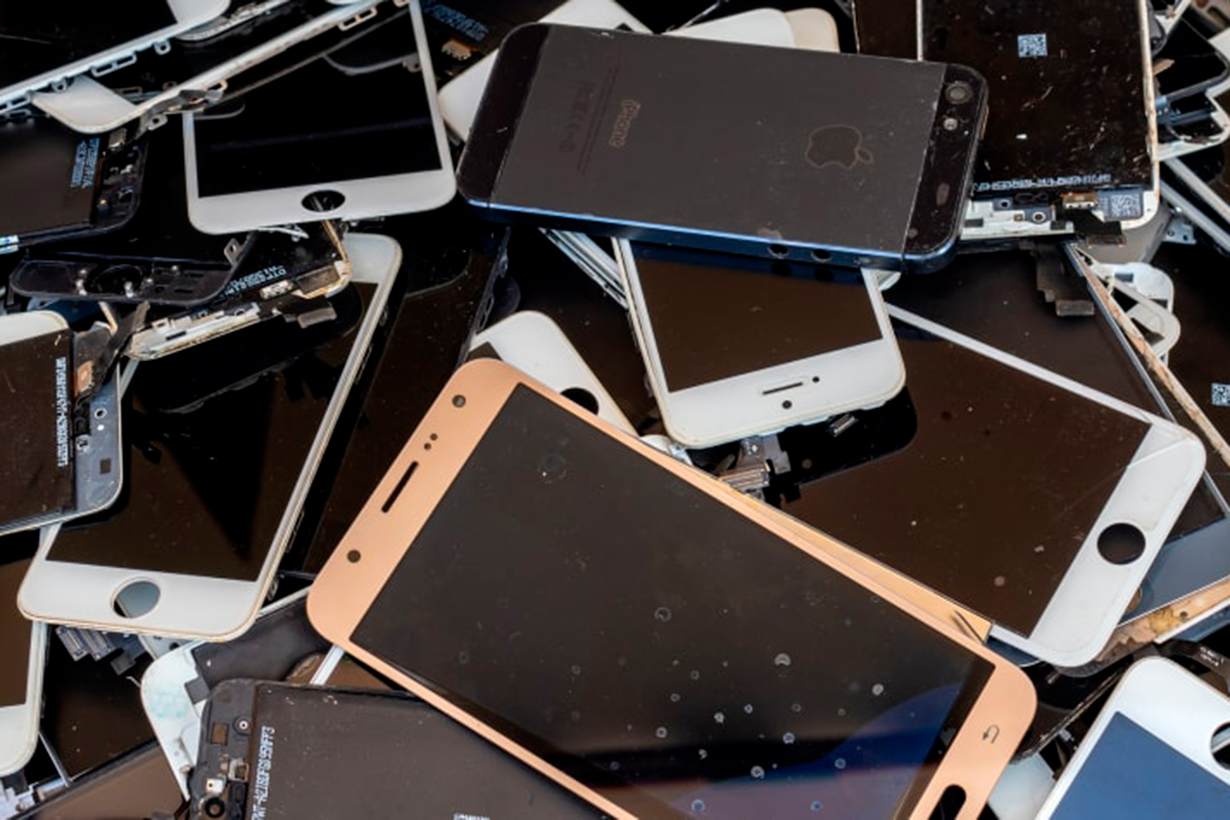 The Royal Mint will begin recovering gold from discarded smartphones and laptops, it announced on Wednesday.
The technology to extract the precious metal from circuit boards is to be provided by Canadian startup Excir, with the UK being the first country in the world to benefit from it.
The Royal Mint said that the decision had been motivated by the increasing issue of electronic waste, with less than 20% of discarded devices being currently recycled world-wide.
With e-waste estimated to reach 74 million tonnes by 2030, it's thought that $57 billion worth of highly valued metals are being disposed of instead of reused.
A single smartphone contains an estimated 0.035g of gold, depending on the model and date of manufacture, a spokesperson for the Royal Mint told IT Pro.
The UK's main coin manufacturer is focused on firstly "growing the technology" patented by Excir, with plans to use it in a "fully scaled-up plant" in South Wales.
"Once scaled up, a potential plant would have the capacity to process significant volumes of e-waste annually generating hundreds of kilograms of gold and additional precious metals," the spokesperson added.
The process of extraction will be performed at room temperature, being more environmentally friendly than smelting. The choice of the plant in Wales means that the process won't require the electronic waste to leave the UK, minimising the environmental impact of transport.
Once scaled up, the process will also be used to recover palladium, silver, and copper, which are also found in electronic waste.
The Royal Mint's chief executive Anne Jessopp said that the process will provide "the opportunity to make a genuine impact on one of the world's greatest environmental challenges while helping to secure our future as a leader in high quality, sustainable precious metals".
Jessopp described the partnership with Excir as "a significant milestone for The Royal Mint as we reinvent for the future as the home of precious metals in the UK".
"The potential of this technology is huge – reducing the impact of electronic waste, preserving precious commodities, and forging new skills which help drive a circular economy," she added.
Excir CEO Jim Fox said that the startup's patented technology will be scaled up "from laboratory to mass production over the coming years", without providing a concrete date.
This article was written by Sabina Weston from IT Pro and was legally licensed through the Industry Dive publisher network. Please direct all licensing questions to legal@industrydive.com.