About Elements
为了美好的未来,
传播支撑社会的科技
TANAKA是"贵金属"的专家,为世界提供创造"社会价值"的"制造"。
"Elements"是主要提供符合我们的业务及价值观的有关"科技"和"可持续发展"
等方面信息的网络媒体。
在急速发生范式转换的现代,我们将不断传播促进实现更加美好的"社会"和富饶"地球"的未来的启示。
A New Smart Necklace Could Help Smokers Avoid Relapse and Quit Tobacco for Good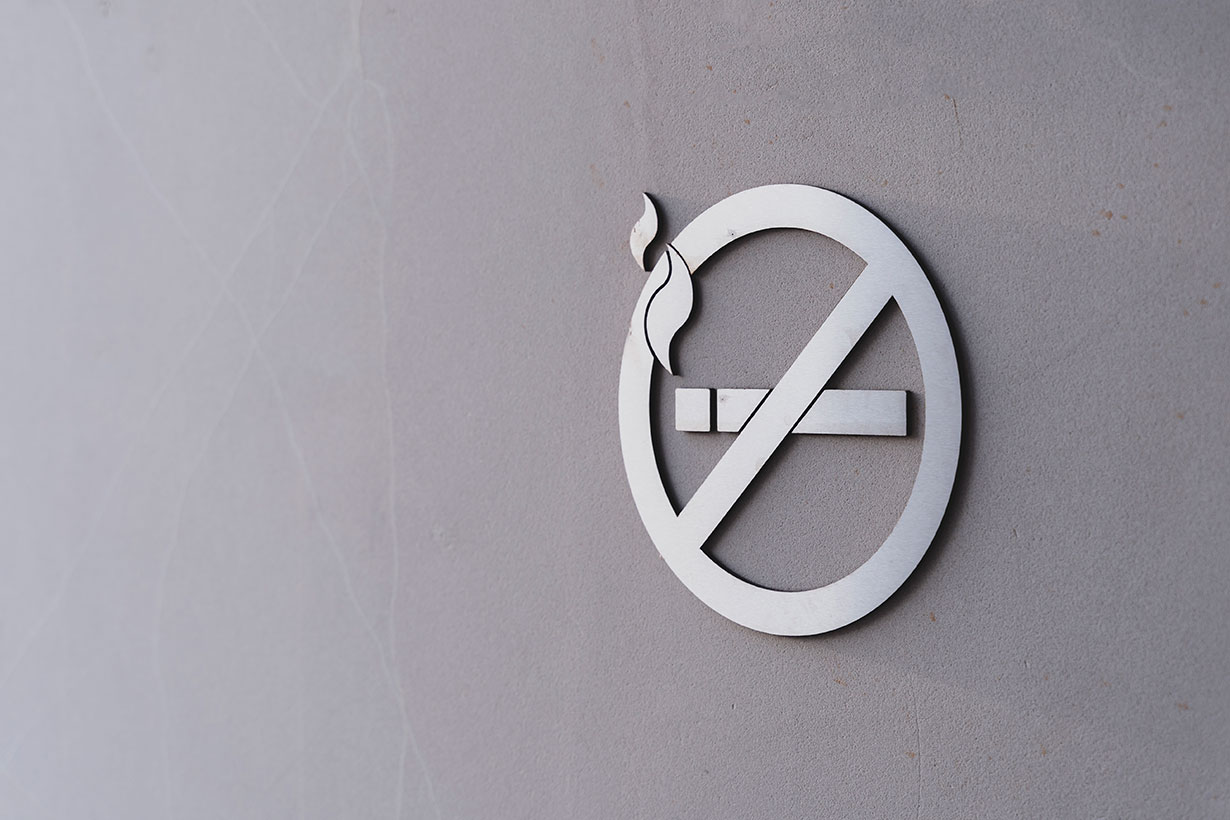 The CDC cites cigarette smoking as the leading cause of preventable deaths in the United States.
A new wearable device, a necklace called SmokeMon, collects data on an individual's personal smoking habits in attempts to prevent them from relapsing fully.
To consider privacy concerns, the SmokeMon does not have a camera component; instead, it relies on heat sensors for data collection.
A new, wearable heat-tracking device presents the possibility of an effective tool for helping smokers quit and avoid relapse.
Developed by a research team out of Northwestern University, the smart necklace, called the SmokeMon, is a pendant worn around a person's neck that tracks heat signatures emitted from a lit cigarette.
While the SmokeMon device is still a prototype and not out in the market, lead researcher and associate professor of preventive medicine at the Northwestern University Feinberg School of Medicine, Nabil Alshurafa, PhD, told Health that the research team was "happily surprised" at how SmokeMon was able to detect all of the observed smoking sessions "reliably" in the study.
How It Works
The SmokeMon's success is dependent on its ability to correctly track data that sheds light on an individual's personal smoking pattern. This includes the timing of a puff, the number of puffs the person took, the puff volume, how long a puff took, what the interval was between puffs, and the total smoking duration.
Collecting data in real-time, the necklace then sends that information to a smartphone app. Through the app, "a mindfulness text message or video appears to help you through that moment and remind you that this is just a temporary setback and prevent you from falling into a full relapse," explained Dr. Alshurafa.
Keeping privacy in mind, the necklace only tracks heat, not visuals of the wearer, something that Dr. Alshurafa believes is an appealing feature for those who are looking for as unobtrusive methods as possible to monitor their smoking behaviors—and hold them accountable as they try to quit.
Timing of a puff
Number of puffs taken
Puff volume
How long a puff took
Intervals between puffs
Total smoking duration
The researchers also conducted three focus groups, made up of 18 tobacco treatment specialists, to get their impressions of the SmokeMon for the sake of quality assurance. One of the specialists commented that "these real-time measurements can really help us understand the depth a person is at in their smoking habits and treat the patient accordingly."
Smoking as a Public Health Issue
The Centers for Disease Control and Prevention (CDC) reports that cigarette smoking is still the leading cause of preventable disease and death across the United States. Cigarette smoking kills more than 480,000 Americans annually and costs the country more than $600 billion, which includes $240 billion in healthcare spending, according to 2018 figures.
In 2020 it was estimated that 30.8 million American adults currently smoked cigarettes.
Johannes Thrul, PhD, associate professor in the department of mental health and the John Hopkins Bloomberg School of Public Health, told Health that while other forms of smoking like the use of e-cigarettes and vaping are on the rise, smoking traditional cigarettes is still high and a pressing public health concern.
Dr. Thrul explained that disparities in smoking among racial and ethnic minority groups, sexual and gender minorities, those with lower education, lower income status, serious mental disorders, as well as those with substance use disorders are serious concerns that mean we need to continue understanding ways to address smoking cessation as a national issue.
"As a field, we have to get better at helping those priority populations and supporting them in quitting smoking," Dr. Thrul said.
When asked whether smoke-tracking wearables are effective tools to curb cigarette smoking behavior, Dr. Thrul said "some of them have good accuracy" but that he "isn't sure they are widely used among smokers in the general population at this point."
When it comes to SmokeMon, he said a heat-sensing wearable that doesn't record visuals might be easier to navigate for the user who is concerned about privacy. That being said, Dr. Thrul cautioned it is difficult to fully say how acceptable this specific necklace would be to the general population of smokers given it has only been assessed in this "small technology feasibility study."
"I would be concerned about how many folks would be willing to wear something like this around their neck as opposed to a wristband, which is less obtrusive and I think more people are used to wearing watches, activity trackers, etc. on their wrists already," Dr. Thrul added.
Related:Resources and Methods to Quit Smoking Cigarettes Without Drugs
Understanding Smoking Topography
Assessing one's smoking topography, or that overall snapshot of smoking behavior is still relatively new, Dr. Alshurafa said. As a result, researchers are still figuring out how understanding a person's puff length will help them ultimately quit smoking and avoid relapse.
He added that what an understanding of smoking topography does do is "allow us to rewrite how we understand the relationship between smoking behavior, relapse, and tobacco-related diseases in more fine-grained detail."
"Is it the number of puffs that matter, or puff length, or amount of chemical exposure that causes someone to go from a slip to a full-blown relapse? Also, if they wear it long enough we can begin to study the relationship between these new features and tobacco-related diseases. It unleashes new discoveries," Dr. Alshurafa explained.
Dr. Thrul added that smoking topography helps researchers and medical professionals understand "the toxicant exposure people get from smoking a cigarette."
"Smoking habits as far as how much and when people smoke can help to identify specific triggers for their urges to smoke. These triggers can be unique and specific for an individual," Dr. Thrul continued. "So as a smoking cessation counselor, if I know the risk patterns and triggers of someone I work with, this information can help me tailor the treatment I provide."
To make a wearable like this useful for intervention, Dr. Thrul said "you need a way to anticipate when someone is at high risk for smoking."
The Future of Smoking Prevention
Dr. Alshurafa and his team are working with smoking cessation programs to test SmokeMon's effectiveness before determining whether it will be able to move out of the lab and onto the market. He said they hope "to study vaping and the e-cigarette problem which has recently plagued our society," as well.
Dr. Thrul believes we will definitely see more developments of wearables like this one, as long as smoking continues to be a major problem.
"As I said before, from tracking smoking to successfully intervening in smoking, we need a way to anticipate high-risk situations for smoking," Dr. Thrul explained. "I would expect to see more developments in this area. And I also want to emphasize the importance of supporting priority populations in quitting smoking as well."
Related:Effects of Smoking on Skin, Hair, Teeth, and Eyes
This article was written by Nick Blackmer from Health and was legally licensed through the Industry Dive Content Marketplace. Please direct all licensing questions to legal@industrydive.com.