About Elements
为了美好的未来,
传播支撑社会的科技
TANAKA是"贵金属"的专家,为世界提供创造"社会价值"的"制造"。
"Elements"是主要提供符合我们的业务及价值观的有关"科技"和"可持续发展"
等方面信息的网络媒体。
在急速发生范式转换的现代,我们将不断传播促进实现更加美好的"社会"和富饶"地球"的未来的启示。
Lithium Shortages Could Hand Salt a Starring Role in EV Shift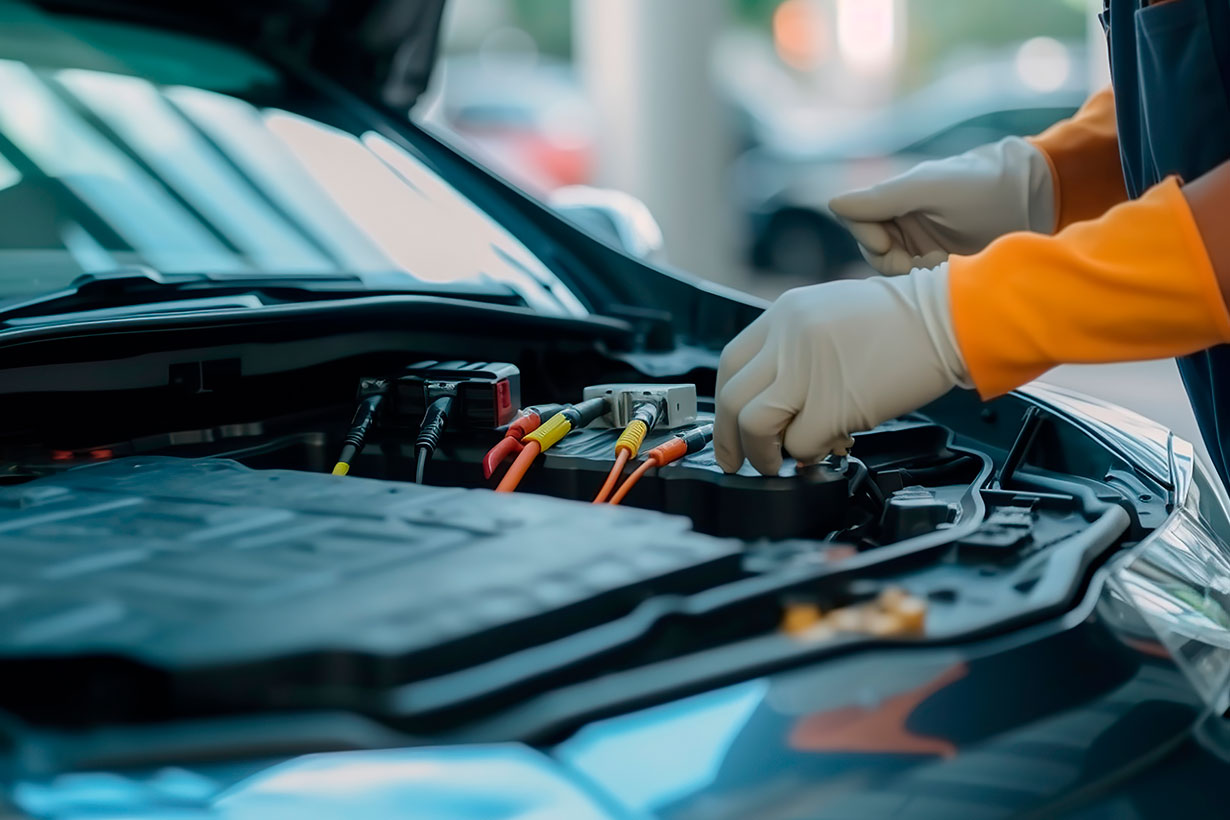 (Bloomberg) — Carmakers who faced skyrocketing prices for lithium and other battery metals last year could increasingly adopt sodium-based cells in the future, helping to alleviate strains on raw materials as sales of electric vehicles surge, according to BloombergNEF.
In a new analysis of the technology, BloombergNEF said it expects sodium to take market share from the cheapest, lowest-range end of the car market in China, and that by 2035 it could displace about 272,000 tons of demand for lithium. That is projected to account for about 7% of the overall market that year. If protracted lithium shortages emerge, the switch could be much more aggressive, BNEF said in the report published Thursday.
"Sodium-ion batteries are an alternative technology that can release some pressure on lithium's complex and growing supply chain," BloombergNEF analysts said in the report. "While the relative share of sodium-ion in the base case may look small, the absolute growth is very significant, which is a consequence of how quickly the whole market is growing."
Sodium's appeal stems from its abundance in rock salts and brines around the world, but lagged other battery metals' in terms of performance. China's roll out of low-cost EVs based on sodium-based cells could represent something of a watershed moment for the technology.
Read More: CATL Debuts Sodium-Ion Batteries Amid Raw Material Cost Rise
While broad commercialization could still be a few years away, the promise of sodium-based batteries has sparked widespread discussion about whether they could become popular enough to help alleviate shortages of lithium as a demand surge in mainstream and high-end EVs continues.
In an extreme scenario, if lithium miners fail to keep pace as consumption surges with the next generation of high-end batteries, substitution for sodium in the mass car market could reduce overall lithium demand by 37%, the equivalent of 1.4 million tons by 2035, BNEF said.
While that could involve a major supply-chain overhaul, the widespread adoption of low-cost lithium-iron-phosphate batteries over the past few years offers an illustration of how quickly new battery technologies can be adopted in response to rising raw material costs, they said.
"BNEF expects that sodium-ion's energy density in 2025 will be comparable with that of LFP in the early 2020s, when LFP took a significant share of global battery demand."
With both supply and demand for battery metals growing at a breakneck pace, forecasting the path of future growth in the industry has proven a challenging and contentious pursuit.
Technical breakthroughs in both battery chemistries and extraction techniques could have major knock-on consequences in the market within the next few years, leading some analysts to forecast big rallies while others — like Goldman Sachs Group Inc. — say there's no end in sight to a recent slump in prices.
Already, the potential success of sodium-ion batteries is becoming too big to ignore for consumers who'll need to decide who's right.
"Going forward, I refuse to buy a single piece of research from any lithium analysis company that doesn't have a reasonable and pragmatic view of sodium-ion in their EV forecast," George Heppel, BASF SE's commercial head for battery metals, said on Twitter in April as CATL announced its first deal to supply sodium cells to a Chinese carmaker.
"Right now, that seems to be most of them," Heppel said.
More stories like this are available on bloomberg.com
©2023 Bloomberg L.P.
This article was written by Mark Burton from Bloomberg and was legally licensed through the Industry Dive Content Marketplace. Please direct all licensing questions to legal@industrydive.com.