About Elements
为了美好的未来,
传播支撑社会的科技
TANAKA是"贵金属"的专家,为世界提供创造"社会价值"的"制造"。
"Elements"是主要提供符合我们的业务及价值观的有关"科技"和"可持续发展"
等方面信息的网络媒体。
在急速发生范式转换的现代,我们将不断传播促进实现更加美好的"社会"和富饶"地球"的未来的启示。
The Real Reason Google Is Buying Fitbit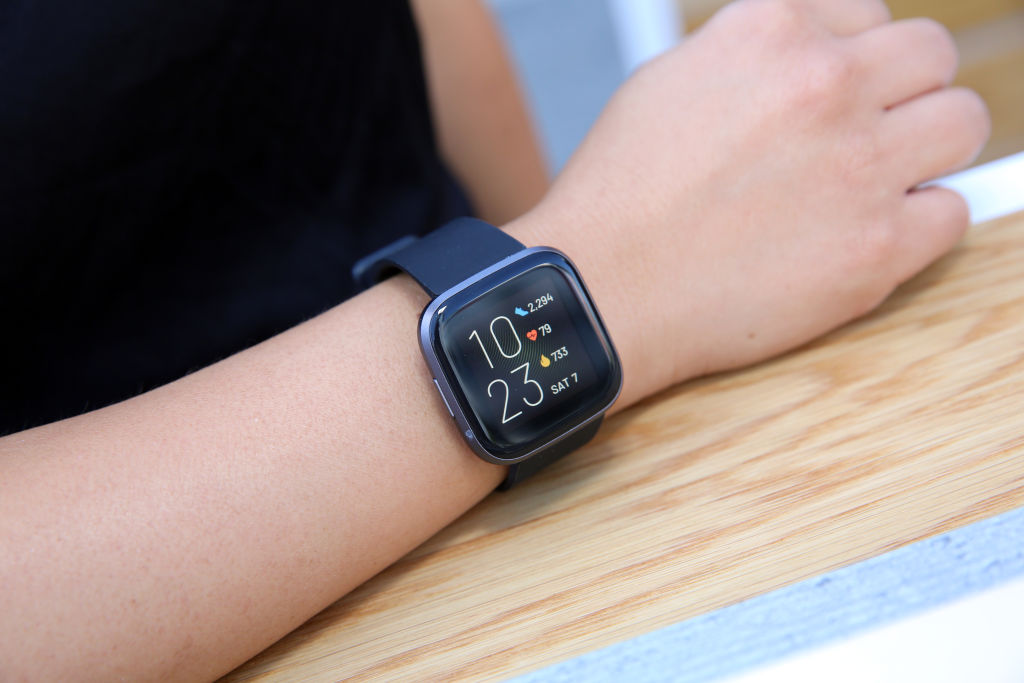 In announcing its planned $2.1 billion acquisition of fitness tracking company Fitbit, Google said the deal will "help spur innovation in wearables" — at least, that's how Senior Vice President of Devices & Services Rick Osterloh put it in a blog post. If completed, the move would spell the end of an independent Fitbit, a 12-year-old hardware firm credited with popularizing the self-quantifying phenomenon that has so many of us comparing our daily step counts against our friends and loved ones.
Google has already spent big money on wearable tech — in 2019, it paid $40 million for technology and personnel from watchmaker Fossil Group's research and development team, for instance. But the company's products haven't matched up to the competition, like the Apple Watch or Samsung's Galaxy Watch. Fitbit's technical chops could help Google come up with a wearable to take on its biggest rivals. With the revenue from smartwatch sales industry-wide set to double to $34 billion by 2023, the company's urgency is understandable. It's also a familiar play: Google purchased portions of smartphone maker HTC in 2017 for $1.1 billion, jumpstarting production of its Pixel smartphones.
But Google already has plenty of hardware and software chops. What else does it get out of the Fitbit deal?
The most obvious potential lure is the health data of millions of Fitbit customers. Fitbit devices have been tracking wearers' health metrics for over a decade, cataloging behaviors like steps taken, calories burned and exercises performed. That's just the kind of thing Google, fundamentally an advertising company, needs to further build out its profile of, well, you. Advertisers already take educated guesses at your health status, with apps like period trackers sharing your info with Facebook and others.
Still, Osterloh promises that "Fitbit health and wellness data will not be used for Google ads." What else, then, does Fitbit have that's attractive to Google?
Google's rivals, most notably Apple, have embraced healthcare as the next big battleground in the tech world, attracted by the promises of big profits for those who can help simplify a byzantine system. Google's healthcare efforts have been decidedly quieter. The healthcare tech space could be worth $24 billion by 2020, according to an estimate from Statista. Through its health-focused Verily subsidy, Google has been working on cardiovascular health, diabetes and more, but it hasn't been publicly pushing healthcare as a business proposition.
Fitbit, however, has been doing exactly that. It's already working with insurance companies, other firms and even the government of Singapore to provide customers, employees and citizens with fitness trackers in what are likely lucrative deals, for instance. Gartner senior analyst Alan Antin says Google could benefit from Fitbit's expertise in working alongside corporate partners and other stakeholders in the healthcare world. "There's the lesser known side business-to-business side of Fitbit, which is their partnerships with health insurance companies and direct corporate wellness programming," says Gartner senior analyst Alan Antin. "Those are things that are a little bit harder for a company like Google to do."
For his part, Fitbit CEO James Park has said that, for technology companies seeking success in the healthcare world, relationships like Fitbit has are key. "The healthcare system is incredibly complex and it takes working with a lot of different big players to have a big impact," Park said in an October interview with TIME. "And, you know, our goal is to make this stuff that we're working on available and accessible to as many people around the world. And we can only do that by working with the largest players in healthcare."
For Google, Fitbit's healthcare ties, along with its established base of users, might be exactly what it needs to give its wearable device strategy a shot in the arm. "If they wanted to have their own smartwatch, they certainly have the distribution channels, they have all the software and hardware capabilities to do their own, and they could go and enter that market pretty quickly," says Antin. "But the [healthcare partnerships] I mentioned are ones you can't really get into quickly. To me, that's where they saw the bigger value."
This article was written by Patrick Lucas Austin from TIME and was legally licensed through the NewsCred publisher network. Please direct all licensing questions to legal@newscred.com.